Technology
Digital UV direct printing: special features, areas of application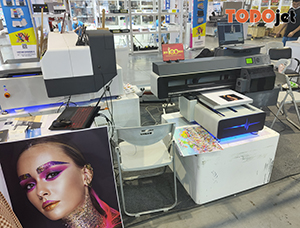 With digital UV direct printing you will find one of the most advance printing techniques in digital printing. This technology is suitable for almost all materials and areas of application. The high versatility of UV direct printing makes the process suitable for various print jobs. The wide range of colors meets an environmentally friendly implementation. The process has some peculiarities that distinguish it from conventional printing techniques. The relatively young printing technology is constantly being further develop and offers great potential for the future of us online printers .

Overview of digital UV direct printing
The digital UV direct printing process uses UV lamps and UV reactive inks . Since UV ink works without thinners and solvents, it is consider to be comparatively environmentally friendly . The color binder is made up of various acrylate monomers, oligomers and photoinitiators. When the UV rays act on the initiators, the inks polymerize. As a result, the freshly applied ink hardens immediately. The immediate curing means that the inks do not penetrate the printing medium. Instead, a film of color forms on these materials. The ultraviolet light ensures that this film forms a solid layer of color.
This type of ink drying represents the essential difference to conventional printing processes. In inkjet printing, the colors penetrate completely into the respective printing materials and combine with them. The use of UV light enables high color quality on the one hand, but also high production speeds on the other. In production printing, up to 22 square meters per hour are possible. The manufacturing technology creates high-quality prints in photo-realistic quality. Usually two print heads per color are use. The size of the ink droplets can be individually adjust and enables sharp and legible writing even with very small point sizes.
For which print media is digital UV direct printing suitable?
Thanks to its technology, digital UV direct printing allows a wide range of materials and is suitable for different types of print media. Not only cardboard, wood or metal can be print, but also glasses, mirrors and acrylic glass . Plastics and PVC signs can also be print, such as rigid PVC foam panels . The increasingly popular twin -wall sheets can also be processed using digital UV direct printing. Tiles, ceramics or earthenware can also be print with this technology. Depending on the nature of the materials and the printing machine use, you can use your own paper, advertising tarpaulinand other roll media with digital UV direct printing. Smooth surfaces represent a particular challenge with this printing technique. These require special ink that is design for this surface texture. Alternatively, adhesive primers can also be use on very smooth surfaces. This is an adhesion-promoting primer that is apply before the ink is apply.
Areas of application for UV direct printing
Digital UV direct printing is a printing process for large formats. You will therefore benefit from this process in particular when it comes to printing print media . This method is use successfully in particular for advertising posters, trade fair posters, election posters or large signs (for example for the retail trade) . The high production speed makes this technology particularly suitable when you need larger runs. Not only individual pieces such as banners, advertising signs or displays can be made with it.
Also large editions, such as those for election posters or advertising posters are require can be implement within a short time. Even if you want to print boards or banners at short notice or need a print for products that are offer seasonally or for one-off events, digital UV direct printing is suitable due to its clear costs. In addition to the large formats, the precise technology also enables the printing of smaller media.
State-of-the-art UV printers can cope with very small items and also enable short runs. You can therefore also choose this printing process for items such as lighters or ballpoint pens. Small items as promotional gifts and marketing items are particularly popular . Promotional gifts are a valuable means of attracting attention and attracting customers, especially for small businesses and start-ups. Thanks to the UV printing process , even companies with a low budget have the opportunity to have promotional items print at low cost . Other areas of application for this printing process range from office items such as rulers, desk pads and mouse pads to tools such as Folding rules up to catering supplies such as menus, drinks cards and counter mats.
Quality and durability of digital UV direct printing
The print quality of digital UV direct printing is constantly improving and is now approaching the resolution of conventional printing processes. While the resolution of this print was still at a relatively low 300 dpi in 2006, 1440 dpi were already possible two years later without any problems. The resolution is sufficient to display images with digital UV direct printing in photorealistic quality or to print tiny font sizes in a legible manner. The technology allows different types of color gradients, from bright full colors to soft and restrain color gradients. Depending on the print medium and area of ​​application, the process is therefore suitable for various requirements.
The lightning-fast drying process requires a special type of surface quality of the print. The surface of a UV print is characterize by a glossy or satin effect. The print products are reminiscent of laminate material. As far as the longevity of UV print products is concern, this depends crucially on the type of print materials use. The color itself is permanent and can withstand different weather conditions. However, the interface between the material of the print carrier and the ink is critical. For example, when use outdoors, guide values ​​of around two to three years apply. With this information, manufacturers expect weather-relate decomposition of the paint.
Advantages of digital UV direct printing
The primary advantage of this printing technology can be found in the variety of printable materials. The drying properties of UV printing make the process suitable for almost all print media and surfaces. Both solid and flexible materials can also be print without any problems. With a primer, smooth surfaces can also be print without restriction. Structure and irregular surfaces are also no hurdle. The color brilliance is retained even on dark backgrounds. The XXL print is also lightfast, scratchproof and waterproof.
This makes it suitable for both indoor and outdoor use. The process is also consider an environmentally friendly printing technique because it does not use thinners or solvents. Digital UV direct printing is a self-supporting process in which the color can be apply directly to the media. Carrier materials such as foils are just as unnecessary as further processing through lamination. Numerous different formats and print sizes are also possible. Formats up to dimensions of 3.2 by 1.6 meters are possible, with which the majority of large-format print jobs can be realize.
Conclusion on digital UV direct printing
The flexibility of printing and its suitability for a wide variety of materials and sizes make digital UV direct printing a valuable printing process. There are hardly any limits to your ideas when it comes to choosing this printing process, regardless of whether you want to process large formats or short runs, regular materials or sophisticate surfaces.