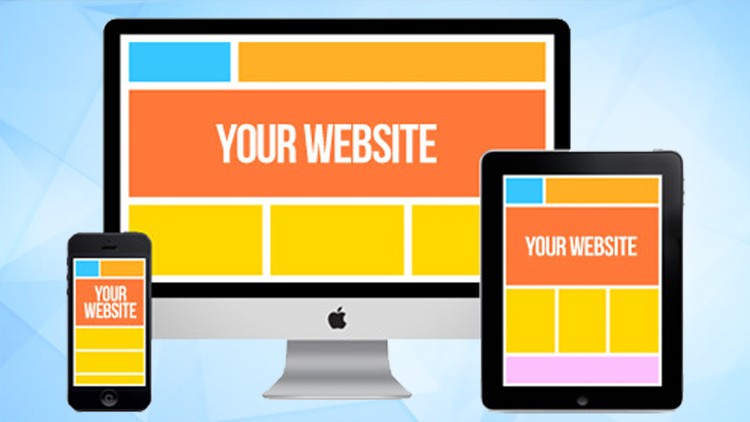 The design that a firm pick has an impact on how a potential customer perceives them. Different components, such as color and style, combine to provide an initial impression. This means that poor design – or a lack thereof – can cause potential customers to close their browsers and seek out other firms.
As a result, the web design of your organization can influence different areas of your digital marketing strategy, notably content marketing.
What exactly is content marketing?
Content marketing is the process of releasing content that increases interest in a company's product or brand without actively advertising it.
SEO is a low-cost marketing strategy that allows you to appear higher in search results. Don't forget to check your Google Analytics SEO dashboard to observe how your SEO rankings have improved!
How Does Web Design Affect Content Marketing?
·         Accessibility
One of the most crucial factors to consider when developing a content-heavy website is accessibility. If you provide informational stuff on your website, it should be simple to find and read. Users should be able to get the information they are looking for without having to navigate through pages of useless stuff.
If a visitor has to sift through page after page of content to get what they're looking for, they're more likely to abandon the site and go somewhere else. Creating a simple navigation arrangement using drop-down menu options is a terrific approach to assist visitors to find and get what they are looking for quickly.
·         Appearance
Visitors will form opinions about the quality and credibility of your material based on how professional your site appears. Even if your content is easily accessible, the design may push visitors away. Users may be hesitant to regard you as a valuable resource if your website appears outdated or visually unappealing.
You must have a clean design that demonstrates your professionalism and provides visitors confidence in your recommendations.
·         Readability
In addition to the overall appearance of your site, your material should be aesthetically engaging and easy to read. Too many typefaces can be distracting and unprofessional, so stick to one font for titles and another for body material. Using the appropriate fonts and colors is critical for assisting your visitors in reading and comprehending your information.
You could write the most useful content on a certain topic, but if your font color is too similar to your background, your readers may not bother reading it. Your body copy should also be clean and large enough to be read without difficulty. These tiny elements may appear insignificant, yet they can have a significant impact on the effectiveness of your content marketing campaign with potential clients.
·         Comprehension
Many people are visual learners, and they require images and photos to completely comprehend new concepts and information. This means that you must include graphics with all of your information. Quick-cooking videos containing directions and ingredients for a simple dish, for example, are a popular genre of online content nowadays.
Regardless of your sector, visual information such as photographs and videos can help potential customers understand how to use your products or services. This means that your site's layout should interact well with visual material and allow readers to easily scroll through photographs and watch videos.
·         A Website's Navigation
Whether the website has a lot of material or not, the navigation should be designed with the users in mind. A visitor should be able to explore the website with ease and locate what they are looking for in seconds. Instead of cramming a lot of stuff onto one page, establish a drop-down menu that allows readers to navigate to the page that contains the information they want to read. Complicated websites will simply drive people away, thus impacting your bounce rate.
Creating a user-friendly website
There are various factors of web design and development that influence content marketing, but the bottom line is that your website should be designed with your users and readers in mind. The easier it is for your visitors to find what they're searching for and the more fun it is for them to read your material, the better the results of your strategy will be.
You may have heard of several website designing company in India, but not all are as efficient as you think them to be. When it comes to choosing the right web design company in India, Mega Web Design undoubtedly captures the first spot in mind. The king is the content. Your content marketing approach, on the other hand, is based on website design and user experience optimization.
Before visitors have even had a chance to read the content, web design can make an impression on them. If the website design is poor, the visitor will depart in a matter of seconds. A visitor will make a decision about your website in less than 5 seconds. What does your company's website say about it?
Your website must appear professional and up to date, and the top web design company in India will make your work a lot easier. An out-of-date website will be unpleasant and will not reflect the reliability of your company. Website design is about engaging your audience and communicating who and what your brand stands for.