When you're browsing the linen aisle at the store, buying a towel is more than just about how it 'feels' to touch. Towels play a vital role in hygiene and comfort, whether you're looking to buy bath towels for your home or choosing matching linen sets for stocking up your spa. Whatever the reason is knowing your towel buying guide is essential.
In addition to material and size, the other significant factor in your towel buying guide is the weight towel, better identified as the GSM of the towel.
Know Your Towel's GSM
Towels are hardworking members of a household, as well as hotels, spas, or other hospitality services. Bath towels are essential to keep clean and dry.
If you've owned a variety of towels, you'll notice the difference between each piece's weight and the coinciding softness and absorption. Although these towels are made of the same material, cotton being the most popular option, the 'feel' is different. This difference is the change of GSM (grams per square meter). The higher the weight, the denser the material—resulting in a more plushy and absorbent towel. To clarify, the GSM to a towel is what thread count is to bed sheets.
Towel Weight (GSM) – A Breakdown
The weight of a towel comprises two elements: the thickness of the yarn and the concentration of loops. A towel with heavier yarn (determined by the material used) and more condensed loops have a higher GSM.
Use your towel buying guide to check the amount of GSM of a towel. This will help you determine what quality you're looking at and whether the towel suits your purpose.
Light Weight Towels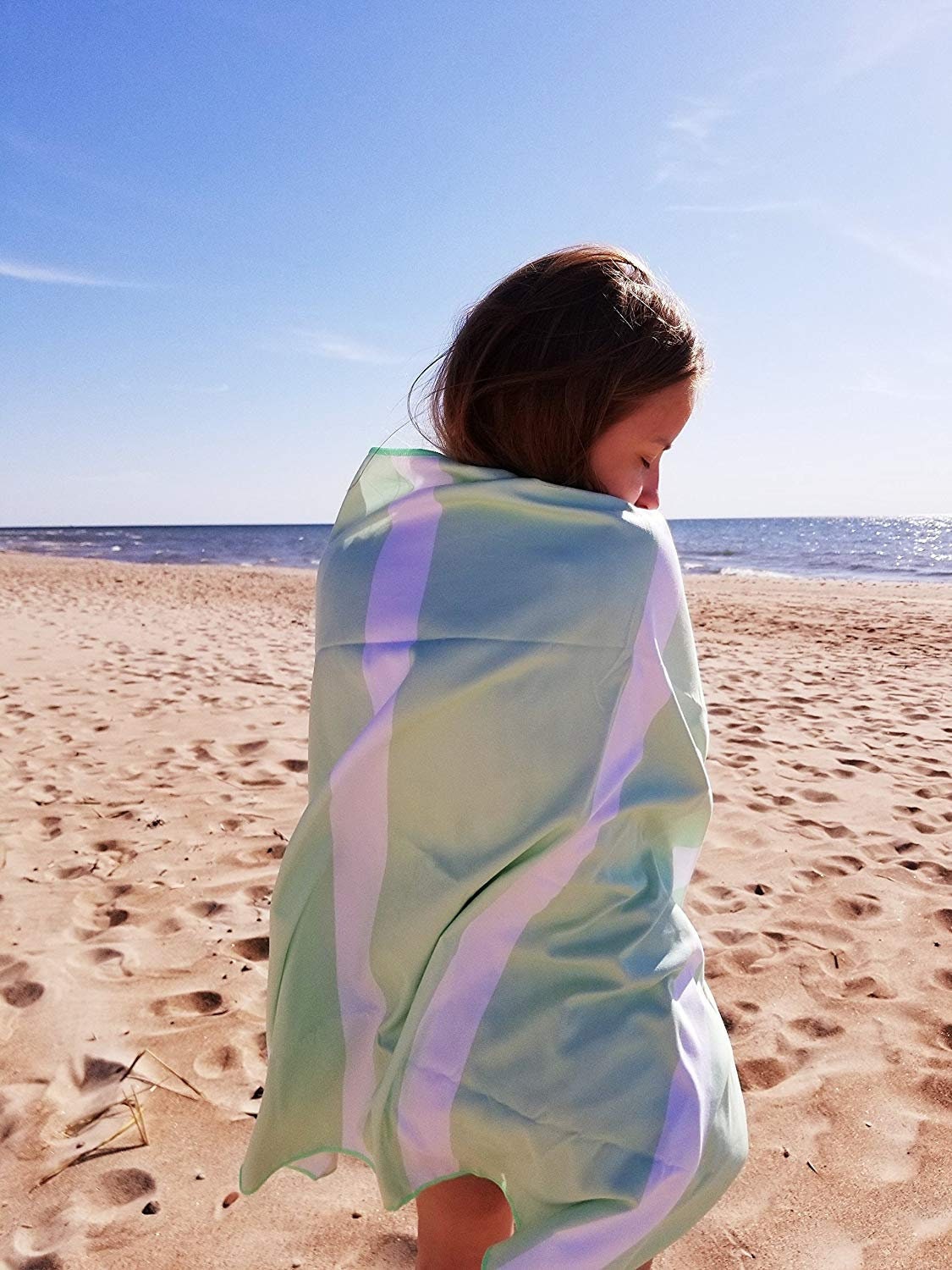 These are 300-400 GSM. Lightweight towels are less dense, which means quicker dry time. These towels work best as hand towels or gym towels and for specific everyday household and commercial cleaning purposes.
Medium Weight Towels
These are 400-600 GMS. Medium weighing towels offer the best of both worlds. These are thick enough to provide good comfort and absorption, yet light enough that you can air dry efficiently.
Heavy Weight Towels
These are 700-900 GSM. Heavyweight towels are the epitome of luxury in towels, especially bath towels. The fibers of such a towel are incredibly dense and facilitate unrivaled softness and drying experience. You'll find heavyweight towels in a luxury hotel and spa chain. The only drawback is that these take considerable drying time.
Tip: A general rule for buying towels is to not choose anything below 300 GSM for hand towels and 500 GSM for bath towels. A towel with a low GSM may not be apparent in quality at the store; these are usually treated with fabric softeners to enhance softness temporarily.
Low GSM towels will deteriorate with laundering and quickly become coarse. High GSM towels may be more expensive, but they offer impressive durability and an unmatched luxurious feel!
Time To Shop For Towels
If you've noticed that your towels don't feel as soft, are not cleaning as well, or smell funky just after a few uses—it's time to buy new ones. Your towel buying guide should make it easier for you to choose the suitable GSM and have a cozier experience using your next new set of towels. Happy shopping!