services
What is Shopify: Everything You Need To Know
What is Shopify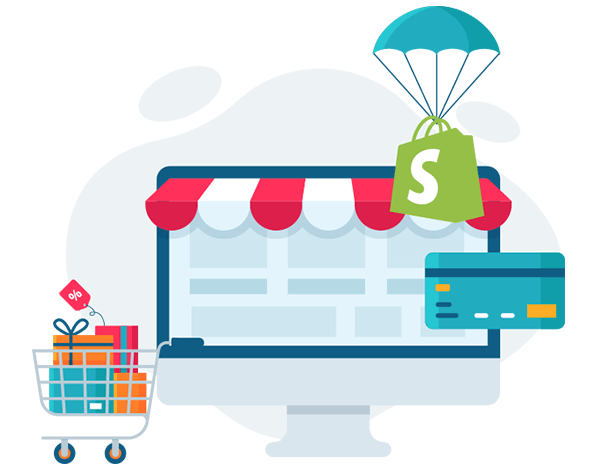 What is Shopify, Shopify Plus? In the eCommerce business, Shopify is a well-known eCommerce platform, and today's generation is well-versed in the platform. You may have seen Shopify videos but are unsure how to launch an online Shopify shop. So don't worry; in this article, we will explain all you need to know about Shopify and how it works. So keep reading to learn everything there is to know about Shopify.
What is Shopify?
Shopify is one of the most popular eCommerce platforms on the market. You may develop an online or offline eCommerce store using Shopify. WordPress is the most popular blogging platform. In this day and age, the majority of e-commerce users use Shopify. Shopify POS allows you to sell in-person or online through your website. It is an easy-to-use eCommerce platform that allows even novices to create a Shopify store.
Shopify offers a 14-day trial during which you may learn the basics, create your store, and test it out for yourself. You can also try out some of Shopify's free apps. Make your first sale if you want to actively publicize your internet store. The monthly fee for the Shopify lite subscription plan is $9. This package is only available to Shopify Lite subscribers.
While the majority of Shopify business owners use the most basic Shopify plan, which starts at $29 per month. If you've been running a successful business for a time, you can select between Shopify Advanced and Shopify Plus, depending on your needs.
What Does Shopify Do?
Shopify has a fantastic user interface that makes running your business a breeze. When you enter the online sales market, Shopify provides you with the possibility to expand your online business. It assists in the creation of an online store layout with premium themes that you can customize for free to fit your needs. It also has payment processing capabilities, allowing you to accept and receive money for the things you sell. Shopify has all of the tools you'll need to keep track of each of these tasks.
What is Shopify Plus?
For large businesses, Shopify Plus is an excellent corporate eCommerce platform. It offers advanced, dependable features, as well as assistance for more essential customers and the ability to efficiently manage a higher-level company. This adds value to your brand and allows vendors to expand faster. For large organizations, the Shopify Plus plan starts at $2,000 per month, with variable prices.
What is Shopify Lite?
Shopify Lite is a low-cost or low-cost solution that allows you to sell products in your existing store. This package is primarily for retailers or merchants who want to sell in person using POS light. Many functions, such as viewing reports, providing gift cards, splitting bills, and so on, are available with this package.
You're selling with a buy button without Shopify hosting if you have a website that isn't hosted by Shopify. On the $9 plan, you can also utilize instant messengers, sell both online and offline, and send invoices. However, there is a drawback to Shopify Lite: it does not allow you to construct an online store.
What is Shopify POS?
Shopify POS is the greatest solution for selling things in person or offline. You may sell products at a physical store, at trade exhibitions, pop-up stores, and more with the Point of Sale app. Using the POS app on your iPhone, iPad, or Android, you may accept payments.
How Does Shopify Work?
Shopify operates by centralizing all of your e-commerce into a single command center. Your inventory and stock are synchronized if you're a Shopify merchant who sells both online and in-person, so you can manage your store from one account on any device.
Merchants can use Shopify to develop and personalize an online store and sell it from a variety of platforms, including the web, mobile devices, social media, online marketplaces, physical storefronts, and pop-up shops. Product management, inventory, payments, and delivery are all excellent elements of Shopify.
Shopify is totally cloud-based and hosted, which means you can use it from any connected device, and we'll take care of all software and server updates and maintenance. This allows you to log in and manage your online business from any location with an internet connection.
A business owner must present items, communicate with customers, accept payments, ship things, and manage day-to-day finances and operations every day. Some businesses employ several technologies to manage each of these operations, and they invest a significant amount of effort and money into connecting disparate systems and data.
A business platform, in essence, combines various technologies and serves as the foundation for the development of other applications, processes, or technology. In other words, the Shopify trading platform brings together all of your trading instruments in one convenient location. Then we make certain that you can easily use Shopify and combine it with all of the additional business tools you require to run your company.
Conclusion
What is Shopify, as previously stated? What is it, how does it function, what are the benefits of Shopify, and so on? So, if you want to generate money with Shopify, this is the platform for you. During the Shopify trial time, you can take advantage of all of the features.
You can also call our company, Tech Coders if you want to start an internet business and create an online store. Our technical coders have a lot of experience with Shopify services. Please leave a comment below if you have any inquiries about Shopify's services.