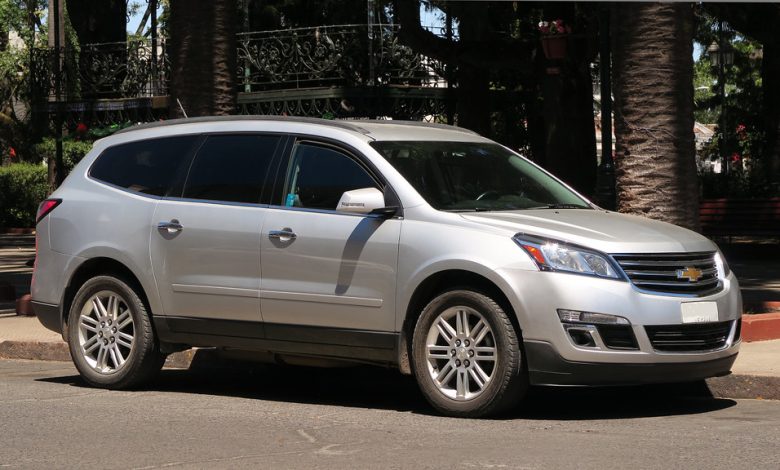 Road trips are still one of the best methods to spend the weekend, and the question about comfortability during the journey is always relevant. Each type of trip (business, family, traveling alone) provides different needs. They include capacity, legroom, a place for baggage, and so on, proceeding on the number of people and trip longevity. You must take into account these factors before choosing the car. How to choose the suitable car for rental guide
Rental agencies usually help to choose the auto almost immediately. Want to save some money? Figure out the process and make a plan. The best solution will present itself faster.
Detect your goals and desires such as distance (long or short), area, baggage.

Choose a size, considering the pros and cons of your wishes. 

Analyze the terms and conditions of your rental company. You should know about late fees, travel restrictions, and rental services in the contract.
Why rent an SUV?
Large SUV rental is a perfectly functional solution for family road trips because they provide plenty of room for you, your kids, and your luggage. Comfort is key for a successful trip, especially for little ones because they are more sensitive. You can find SUVs in almost every known brand, and rest assured that something can be wrong. If you travel to a place with mixed weather, rent a 4×4 SUV for stability and easy driving on any road. Get an IDP and broaden your horizons, driving around other countries.
What are more advantages for SUVs?
This car class has a wide range of advantages. Rental SUVs provide unique functions – that is why they are the most powerful passenger vehicles today. A high driver's seat lets you see the way better, and fuel economy helps to save nature and makes the SUVs more practical for daily use. SUV rental is a profitable decision not only for trips – try and see for yourself.
Best car models for road trips
Trips are rich for directions, and the rental agencies must meet them as well. Some people think about a one-hour drive to the nearest village to picnic or relax in a noisy city, while others drive around the states or countries for weeks. Consider the best ten car models for any taste and choose the suitable one for your road trip, especially if it is the first rental and you have no idea.
1. Chevrolet Traverse
Incredibly spacious midsize SUV, the largest and even more massive than the famous Ford Explorer. There are more entertaining functions, not only standard Android Auto or Wi-Fi hotspots. HTSA evaluated it in 5-star Overall Rating as an auto with high safe tasks that have proved themselves in the crash tests. Forbes outlined this car in the first place of best summer vehicles top.
2. Honda Accord
This is a popular midsize car related as one of secure on the market. It is absolut enough for a vacation with your pet or partner (16.7 feet of cargo space). What is more, you don't have to use your smartphone, because there are some useful installed apps.
3. Toyota Prius
This car model has extreme fuel economy. Did you know that it is possible to drive from Manhattan to Francisco and spend only five full gas tanks? Developers promise 60 mpg on the highway and over 600 miles of road-tripping range. In addition, you will be protected from any harm – Toyota Safety Sense will help to control the traffic.
4. Ford Mustang Mach-E
Looking for a speed electric car? This one can achieve a velocity of 60 miles per hour in three seconds. Don't worry that you will lose the time looking for the charging station – today, the number of available public charging stations is over 12,000. The vehicle is well equipped with innovative technologies like E-latch, which makes the use more convenient.
5. Genesis GV70
Compact luxury SUV astonishing by specific design elements and powerful engines. The luxurious cabin is exceptionally cozy and spacious so that you won't have a problem with comfort at all.
6. Skoda Octavia
Guite budget family car with economy consumables. Oldie, but goodie, is a time-tested vehicle continuously improving and still many people's favorite. Ideal variant for short trips.
7. GMC Sierra 1500
Adventure traveling on any road will stay comfortable if you choose this auto. The advantages are impressive, but the main one is the six-function multi-pro tailgate – mechanism of car doors, easy for taking access to the cargo box. Besides, it can do an entertaining function: play music with the Kicker Multi Pro Sound System.
https://cdn.pixabay.com/photo/2013/02/27/23/13/gmc-86689_960_720.jpg
8. Toyota Corolla
Primary affordable transport with awesome safety properties. Airy back seats for your passengers and a rich selection of types for every licensed class.
9. Nissan Rogue
One more suitable car for group trips. The back seat row is movable, and therefore you can even take the lay position. Have a party right in the car – shift the moonroof, turn on the music and catch the wind with your hands!
10. Citroen Berlingo XL
Spending a long time behind the wheel is uneasy for drivers. This car is fitted with specific improvements such as additional cushioning at the sides and lumbar regulation.