Video
5 Corporate Video Production Trends For Businesses In 2022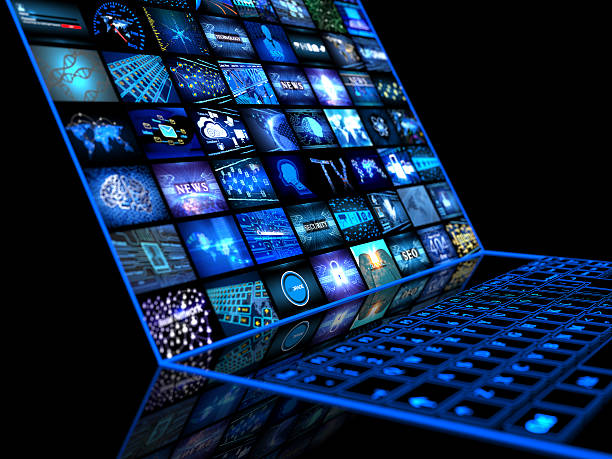 The demand for video is ever-increasing and never going to fade anytime soon. Videos are trending nowadays and provide the best technique to engage customers. YouTube is a popular and powerful platform to upload and share videos to a mass audience. It has a huge video database for the audience to watch and enjoy their favorite videos online. The core purpose of a video is to entertain and educate the viewers and encourage them to like, share, and subscribe to the channel to increase the traffic views. It drives lead conversions and generates a profitable revenue on sales.
In today's era, there is a rising value of video marketing among businesses and individuals worldwide. Due to this tremendous growth, companies now prefer to make videos instead of posting texts on social media and blogs. The impact of video is profound and leaves a lasting effect on the visitors. The practice of corporate video production is prevailing among small, medium, and large scale organizations for some years and bringing about a drastic change in their marketing campaign.
This term defines the literal meaning of shooting live or recorded videos for conducting various professional activities including employee training, instructional, presentation, product demo, customer testimonials, business event activities, live webinars, interviews, and professional company introduction. Apart from these activities, a video can be created to increase brand awareness and business promotion.
Corporate videos must have certain characteristics that make them popular and viral among customers.
Keeping the Length of Videos Short
It is often seen that lengthy videos create a boring effect for the viewers. Visitors start to lose their interest and the purpose of video fails. The best idea is to keep the length of the video short.
The trend for short-length videos is rising these days due to their compelling content that retains the engagement of visitors till the end. The ideal length of a corporate marketing video should be in between one to three minutes. It must capture the attention span of viewers and satisfy their interests.
Adding the Call to Action
Call to action are ideal tactics to create an interest in a video. It makes visual content worth interesting and engaging to compel a visitor to watch over and over again. A corporate video should have a CTA to divert a visitor to a company website to convert leads and sales. It is an essential tactic to promote a video on social media and bring traffic engagement.
Conveying a Strong Message
The core purpose of a corporate video is to convey and deliver a meaningful message to the audience. It can be regarding a clear mission, objective, and futuristic vision of a company. It should relate to the audience and connect to them to keep a strong professional relationship with customers forever.
Combining a Touch of Audio and Video
A company video should incorporate the professional qualities of showing attitude and integrate some technical aspects of sound, music, graphics, and animation to give clients a powerful visual representation. These elements will add more value to your video and enhance the visual effects to impress the viewers. There can be several types of corporate videos including promotional, profile, industrial, social media, testimonials, branding, recruitment, conference, explainer, and animated videos.
Following are the whiteboard video production trends for businesses in 2022:
1.      Product 360 Degree Videos
360 Degree videos are trending nowadays in small and large enterprise businesses. The objective of these videos is to create a sales-oriented strategy for customers. They are short-length videos that represent your products and showcase real-time videos and pictures with compelling descriptions to capture audience attention.
These videos provide good detail about the products and give customers a shoppable experience. Adding a 360- degree effect offers a different angle perspective for customers to have a wide view of products and make their immediate decision to buy.
2.      Live Videos
The demand for live video sessions is increasing in the corporate industry. It broadens the idea of making real-time connections and communication with the audience. A live video can boost your brand's value and maximize the chances of sales of your products to customers.
Businesses can utilize live videos to promote their content and deliver meaningful information to customers and benefit them. It is a new tradition of creating live videos and sharing them on social media to maximize conversions and build interactions with targeted audiences. Besides having a social media platform, these videos are also helpful for video email marketing business solutions.
3.      Search Engine Optimization Videos
SEO videos are gaining popularity nowadays and creating awareness among businesses on how to optimize their content to reach customers. These are powerful videos to engage an audience and retain their interest in a video till the end. Make sure the video is relevant to customers and respond to all their random queries in mind. Include title, description, caption, and thumbnail to attract more visitors to your brand and increase enormous traffic. Search engine optimization is an organic way of increasing the ranking of your business on the first page of Google. It involves a gradual but steady process to show your website on the top.
4.      Explainer Videos
Explainer videos are meant for explaining something to the customers on the whiteboard. It can be anything regarding the products, services, or mission, the vision of a company. They are short-length videos designed to capture the instant attention of the audience and compel them to make purchases. Adding infographics or animation can create a visual appeal in your videos and increase the ratio of engagement. They are ideal tactics for boosting sales, revenues, and profits of the organization.
5.      Social Media Videos
Social media has the power to reach a massive audience. It is an effective tool to entertain, educate, attract, and convert customers. These videos comprise successful stories and compelling video content to engage clients and bring desired results.
Bottom Line
In the end, there is a conclusion of the above-mentioned post of corporate video production trends for businesses in 2022. These are brilliant ideas to boost the company's traffic, engagement, conversion, sales, and revenue and leave a lasting impression on the viewers.