Business
List of 5 Dream Schools Best for MBA in Europe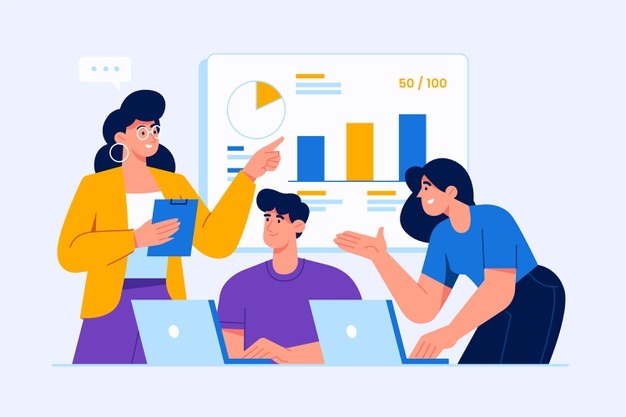 While the Master in Management remains the most popular business qualification, European institutions offer one-year and two-year MBA programmes that are gaining traction. Working professionals, undergraduate students, and international students are the most commonly recruited students for MBA programes around the world. However, according to the Graduate Management Admission Council (GMAC), the organization that manages the Graduate Management Admission Test (GMAT), European programes actively recruit women and entrepreneurs/business owners.
European MBAs typically include opportunities to learn another language and interesting business specializations such as fashion and luxury goods.
The Schools offers Masters in Management programmes. MBA programmes, and summer schools in geopolitics, finance, business, fashion management. As well as sports and entertainment management. It also provides PhD and executive education programmes and specialized MSc programmes.
5 Dream Schools Best for MBA in Europe 
HEC Paris-

HEC Paris, as the name suggests, is an international business school located in the Paris suburbs. Since its inception in 1881, it has established itself as the world's leading business school. It offers a variety of programmes for professionals wishing to pursue a career in management. 
The School offers Masters in Management programmes. Furthermore, MBA programmes, and summer schools in geopolitics, finance, business. It also offers fashion management, sports and entertainment management. It also provides PhD and executive education programmes and specialised MSc programmes.
INSEAD-

With permanent campuses in Asia (Singapore), the Middle East (Abu Dhabi), Europe (Fontainebleau, just outside Paris). As well as of 2020, North America, INSEAD is rightly regarded as the most international of all business schools (San Francisco). The international nature of the student body matches the footprint of campuses across four continents. 

London Business School-

London Business School, is Europe's leading two-year MBA programme. With 90% of each class coming from outside the UK. The School provides a truly international environment. Even that even the most international two-year MBA programmes in the US cannot match.
The average GMAT score for admission at LBS for MBA is 701, with 5.5 years of work experience. Women make up 31% of the total, while international citizens make up 92%. LBS fees are approximately $104,493. On the other hand, their employment statistics are outstanding, with 92% of MBA graduates getting a job offer three months after graduation, earning an average salary of $106,837.
Imperial-

The Imperial MBA is a life-changing experience that will mold you into a capable business leader. You will gain access to world-class faculty as well as benefit from the School's world-leading research activities. Also innovative thinking. The Imperial MBA tuition is approximately $68,910, and candidates are offered an average mean salary of $82,853, with 91% of graduates accepting jobs three months after graduation.

SAID Business School- The Said Business School at Oxford University is the oldest in the English-speaking world. Said's one-year MBA programme follows the university's three-term format, with core and elective courses organised around three topics related to current global business challenges: Entrepreneurship, Global Rules of the Game, and Responsible Business. The class has students enrolled in it.
Conclusion 
First and foremost, the top MBA Europe ranking programmes provide a high return on investment (ROI). For example, at INSEAD, you can earn an MBA in as little as ten months. Furthermore, lower tuition and opportunity costs appear appealing when compared to two-year or US MBA programmes.
Tuition fees are lower even at the longer-established top EU Business schools. These as such include London Business School and the IESE Business School in Spain. In an SBC assessment of the applicant pool from top business schools in Europe, 48% of respondents supported the shorter length and lower tuition fees.
Second, top EU business schools are more global than even the most "global" US programmes. They attract students who want to have a truly global educational experience. They also draw professionals who want to work in Europe after finishing their studies.
Author Bio
Abhyank Srinet is a passionate digital entrepreneur who holds a Masters in Management degree from ESCP Europe. He started his first company while he was still studying at ESCP. He managed to scale it up by 400% in just 2 years. 
Being a B-School Alumni, he recognized the need for a one-stop solution. For B-School to get in touch with schools and get their application queries resolved. This prompted him to create MiM-Essay 
It is a one-of-a-kind portal with cutting-edge profile evaluation and school selection algorithms, along with several avenues to stay informed about the latest B-School Updates.