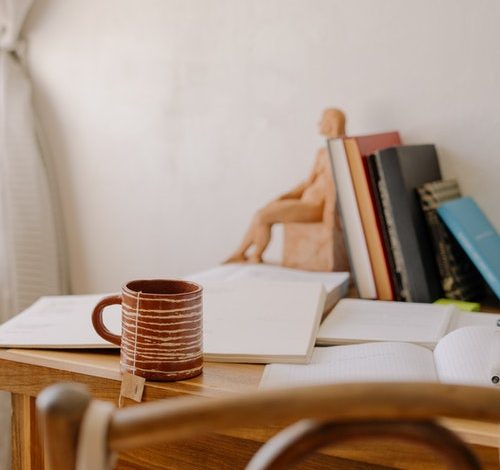 Are you sending your child off to college soon? While attending college is one of the most exciting times in a person's life, it can also be stressful. This is especially true if you're looking for affordable college housing that won't break the bank. Fortunately, there are things you can do to help your child locate the perfect housing option that works within your or your child's budget. Following are a few tips to keep in mind when you're looking for affordable college housing for your child.
Photo by cottonbro:
Consider Having Them Stay at Home
If your child's college is within thirty miles of your house you might want to consider having them stay at home for the first year or two. This is a particularly good option for families who are having a more challenging time affording their child's college tuition. Living at home will substantially cut down on their expenses and allows them the opportunity to save a little money while looking for affordable student housing options down the line.
Look for Roommates and Network
Single occupancy apartments can be a much more expensive option in most college towns. Many times it makes better financial sense to live with roommates for the first few years until your child can afford something on their own. Head to your child's college campus and visit student services in order to see if there are any local roommate matching services in the area. There might even be roommate matching services online for your child's college community. Finding a roommate doesn't have to be a daunting task. Some apartment complexes have roommate application forms they have each renter fill out in order to match them up with others with similar lifestyles and habits. Living with one, two, or three other roommates can help make your child's college experience more affordable as well as memorable.
Explore Area Apartment Complexes
There's a very good chance that there will be multiple apartment complexes within a short driving distance of your child's university. Make sure you take the time to visit each one and explore your child's options before signing a lease. For example, if you're searching for apartments near Texas A&M, make sure you find a complex that offers a wide range of student amenities while sticking to your budget. Some apartment complexes are better maintained than others and feature great communal amenities like pool access, grills, and a spacious study area. Some also feature fully furnished apartment units with custom furniture packages. Whatever option you decide to choose with your child, make sure you take a tour and ask plenty of questions as they arise.
Help Your Student Create a Budget
While student housing can be expensive, it can be made more affordable if you teach your child how to create a budget. Your child's budget will dictate whether they'll be able to pay their rent every month or if they'll be calling home and asking you for money. Sit down with them before they leave for college and teach them the importance of distinguishing a "want" from a "need." For example, while they may need food and groceries they don't need to eat out several times a week. By teaching them the importance of balancing their budget they'll be able to afford to rent a nicer apartment with better amenities, or even live on their own without roommates.
Have Them Consider Becoming a Residence Advisor
If your student plans to live on campus have them consider applying for a position as a residence advisor. A residence advisor (also known as an RA) helps create a safe and welcoming dorm experience for everyone. They help settle disputes between roommates, enforce dorm policies, and provide assistance for those who have any additional issues with their living arrangements. One of the most significant benefits of becoming a resident assistant is that they usually receive significant discounts on their housing costs. Some are even able to stay on campus free of charge.
Although it can be challenging, finding your kids affordable college housing is possible. By taking a look at local apartment complexes and being honest about your budget you can help them find the perfect housing options which allow them to enjoy a wonderful and memorable college experience.